General
This tab displays the operating mode of the Pro version and license information. At the top of the tab, you can see the status of the Pro version - it can be active or disabled.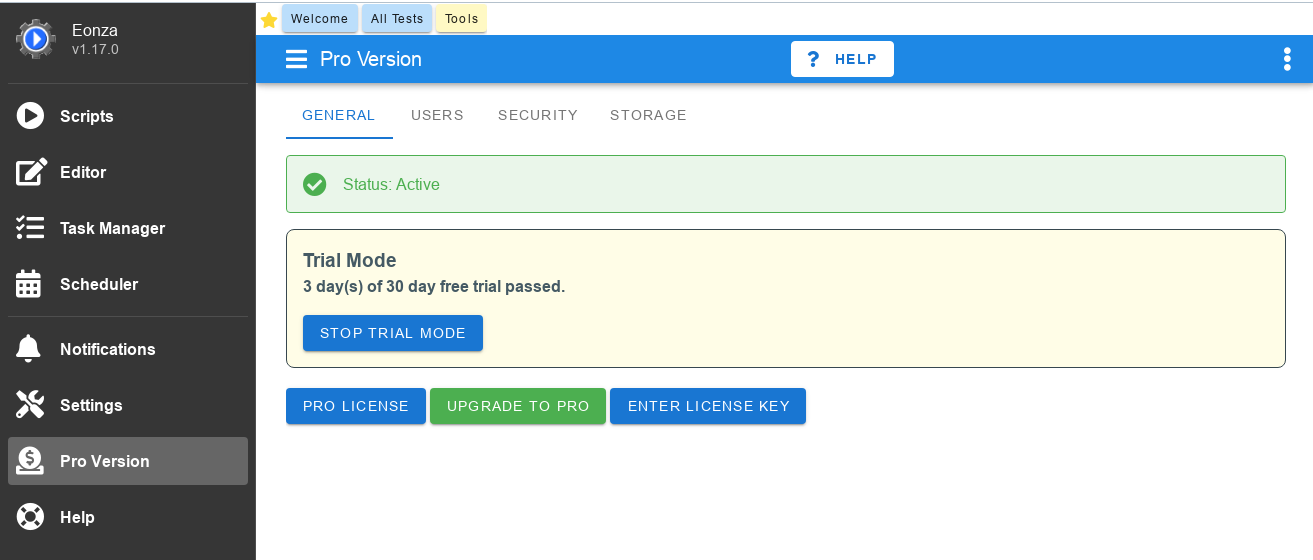 Trial Period
By default, you have a 30-day trial period, during which all Pro version features are available. You can enable and disable the trial period at any time. If the trial period is disabled, the days counter does not increase.
Pro License
Link to the license of Pro version.
Upgrade to Pro.
Link to the page with general information about the Pro version. There you can also find the price and a link to the payment page.
Enter license key
Dialog for entering and activating a license key.
License Information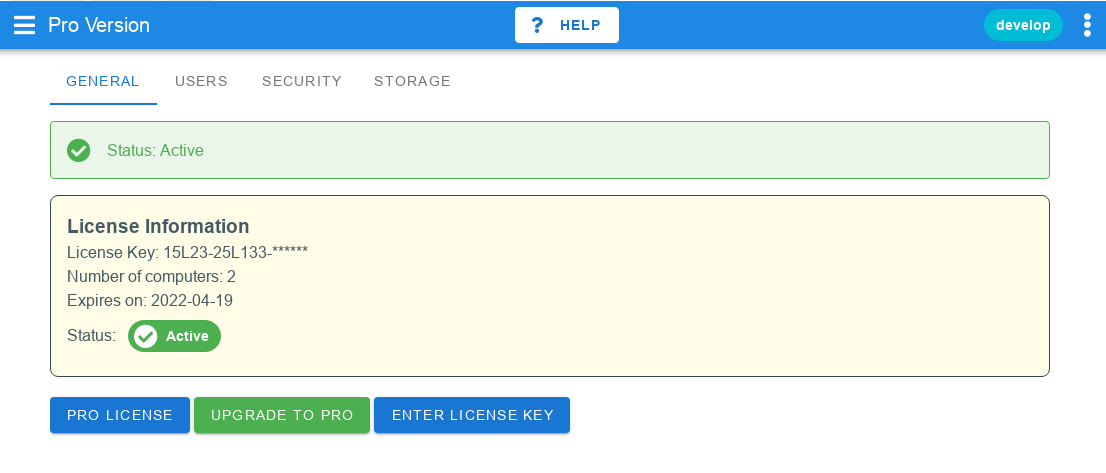 License key
The entered license key is shown here, but the trailing characters are hidden for security reasons.
Number of computers
The maximum number of computers on which you can install Eonza and use this license key. It should be noted that the license key is bound to the volume ID. Thus, you can install the program on a flash drive and run it on different computers.
Expires on
The date the license expires. After that, the license key becomes invalid and the features of the Pro version are disabled. If you have previously enabled the trial mode and it has not ended, then the Pro version will continue to work.
Status
License key status.
Invalid - the key was generated by third parties.
Blocked - the key is blocked due to a violation of the license agreement.
Expired - the license key has expired.
Different drive - the license key has been bound to another disk.
Maximum number of licenses exceeded - the program with the given license key has already been activated on the maximum number of computers.
Not activated - the key cannot be activated for some reason. However, in this case, the Pro version works without restrictions.
Active - the key is activated.