Delete Registry Value
The Delete Registry Value command deletes the Windows Registry values ​​in the specified subkey.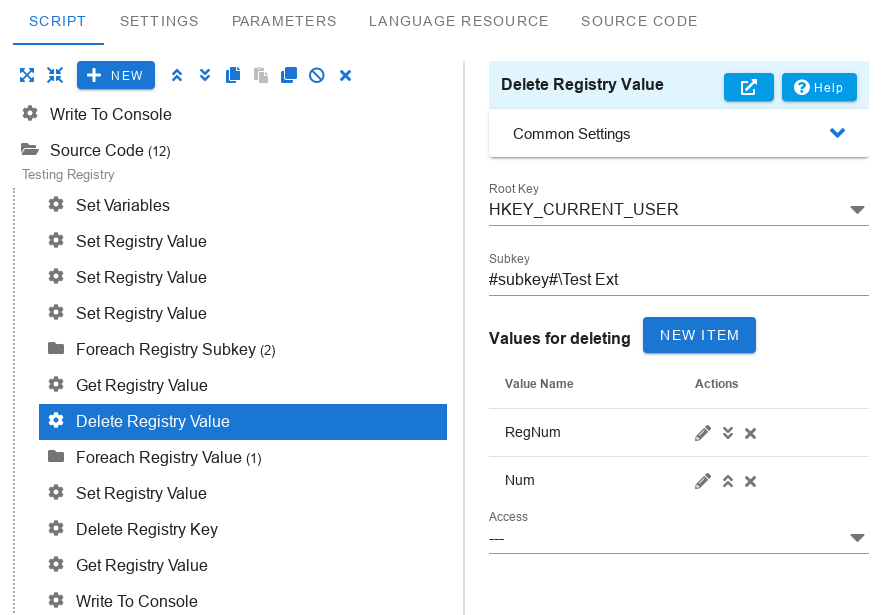 Root Key
Specify the Registry root key.
Subkey
Specify the name of the Registry key in which you want to delete the value.
1

Software\My Application\Data

Values for deleting
You can specify one or more values that you want to delete.
Value Name
The name of the value to be deleted. If an empty string is specified, the default value will be deleted.
Access
Access for keys of 32-bit or 64-bit applications.
--- - default access.
WOW64_32KEY - access to the Registry keys for 32-bit applications.
WOW64_64KEY - access to the Registry keys for 64-bit applications.