Split Text
The Split Text command splits the text into substrings separated by a separator string and saves the array of strings to an object variable.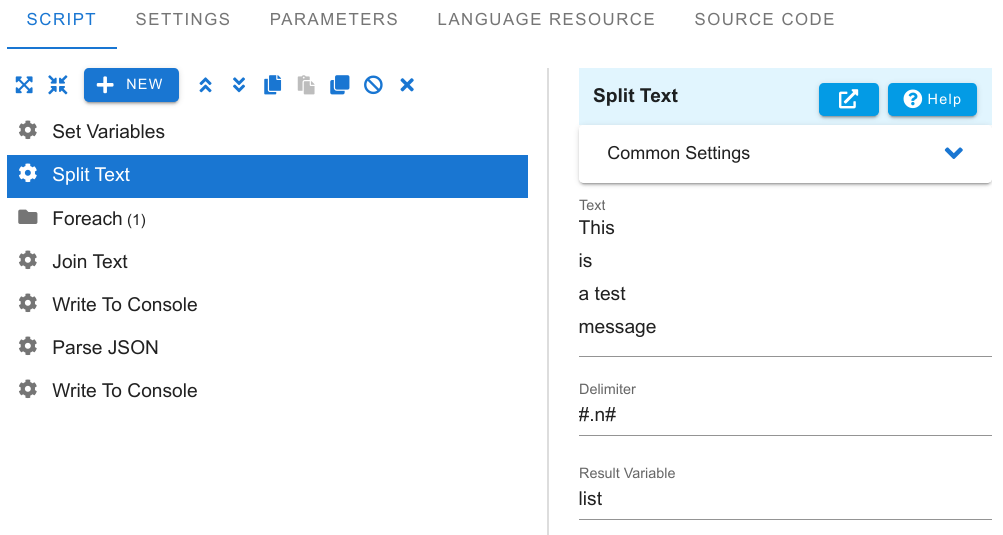 Text
Specify the source text to be split. Below are several options for the definition of this parameter.
1

First line


2

Second line

1

#myvalue#

1

</home/user/data/data.txt>

Delimiter
Specify a string that will be the separator for substrings. Specify #.n# for line feeds, #.s# for the space.
Result variable
Specify the name of the object variable to which the resulting array of substrings will be assigned.