Set Log Level
The Set Log Level command changes the current log level in the running script. For example, if the command [Log Output] (log-output.html) is called with a log level greater than the current level, then such record will be skipped.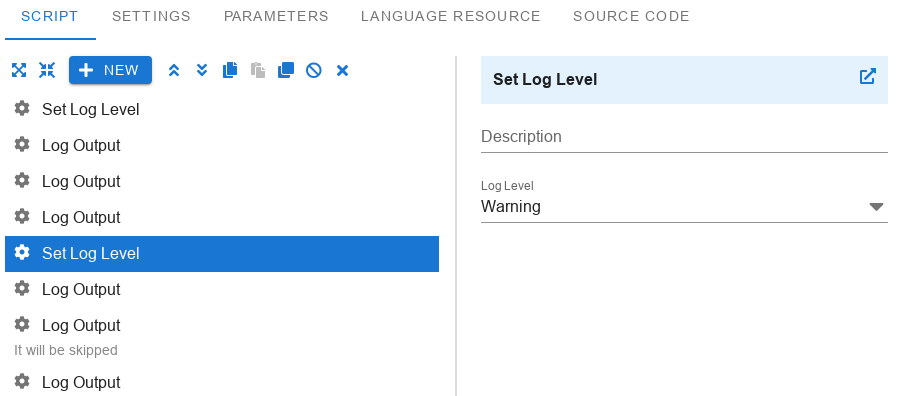 Log Level
Specify a new level for logging. All levels are listed below in ascending order.
Disabled. Logging out is disabled.
Error. Only error messages are logged.
Warning. Only error messages and warnings are logged.
Form data. Only error messages, warnings and values obtained from forms are saved in the log.
Information. Errors, warnings, form data and information are saved in the log.
Debug. All types of log records are logged. Also, all data about calls of command/script with their parameters are saved in the log.
The result of the script