Set Registry Value
The Set Registry Value command creates or modifies the Windows Registry values ​​in the specified subkey.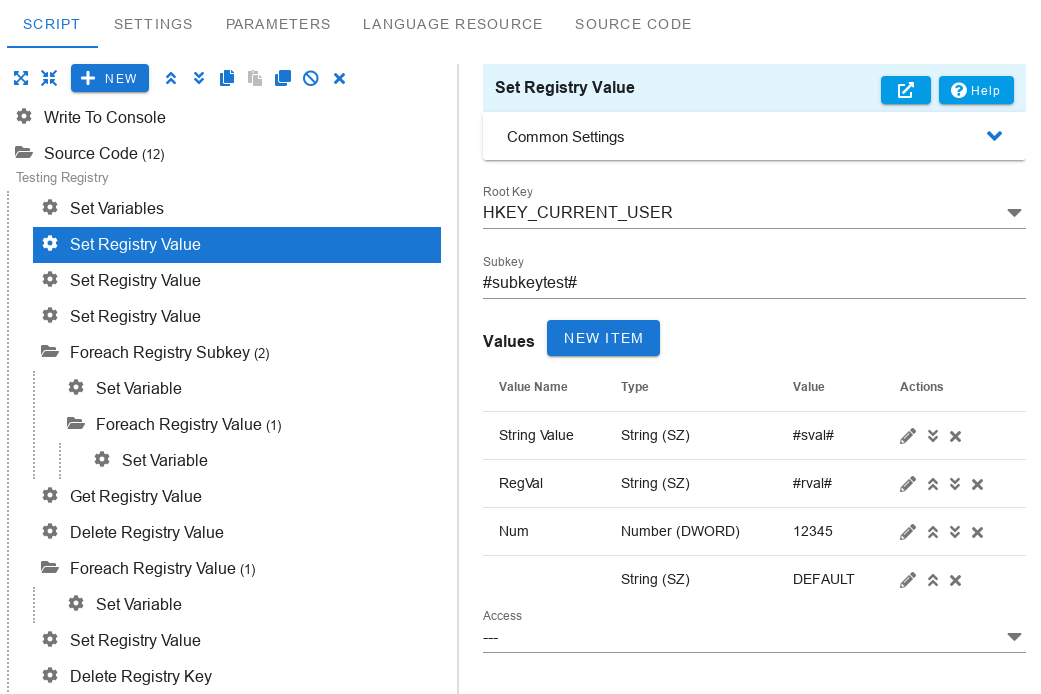 Root Key
Specify the Registry root key.
Subkey
Specify the name of the Registry key that contains the values ​​to be set.
1

Software\My Application\Data

Values
Specify the parameters that you want to create or modify here.
Value Name
The name of the value to be created or modified. If an empty string is specified, then the default value will be changed.
Value Type
Specify the type of the value. The current version supports the following Registry value types: SZ, EXPAND_SZ, DWORD.
Value
Specify the string that will be assigned to this value.
Access
Access for keys of 32-bit or 64-bit applications.
--- - default access.
WOW64_32KEY - access to the Registry keys for 32-bit applications.
WOW64_64KEY - access to the Registry keys for 64-bit applications.